SAFER. SMARTER. STRONGER.
By design and materials, Valet Vault is the most secure valet podium for sale on the market. Built by valets, for valets.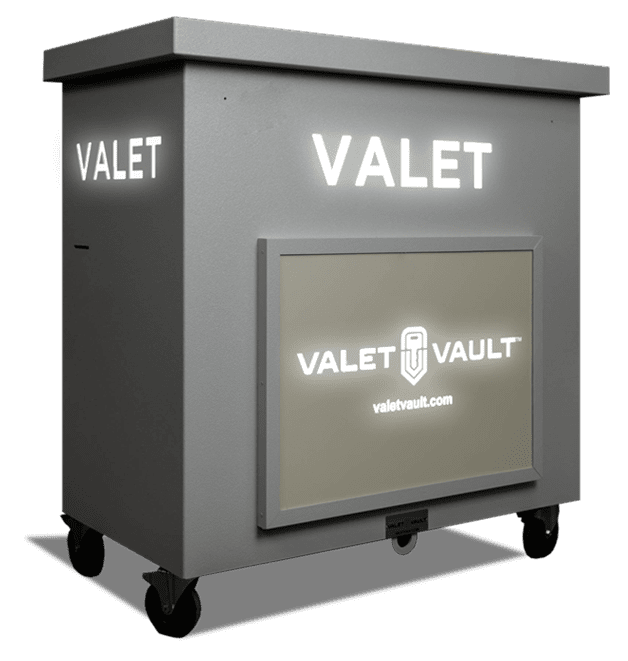 Valet Vault changing the game in Hospitality. Now with Interchangeable Illuminated Signage. You and/or your clients' logo in Color or White LED. Perfect for Events/Restaurants/Resorts/Stadiums.
Valet Vault = Revenue Generator
INCREASE REVENUE & IMPROVE SAFETY
High Visibility, Mobile LED-Lit Wayfinding Signage
No flaggers needed – Lower operational costs
Heavy-duty caster wheels for easy portability
Industrial grade aluminum – Won't rust
LED lighting on both sides
Resistant to high winds
Custom clip-on signage
Vandal deterrent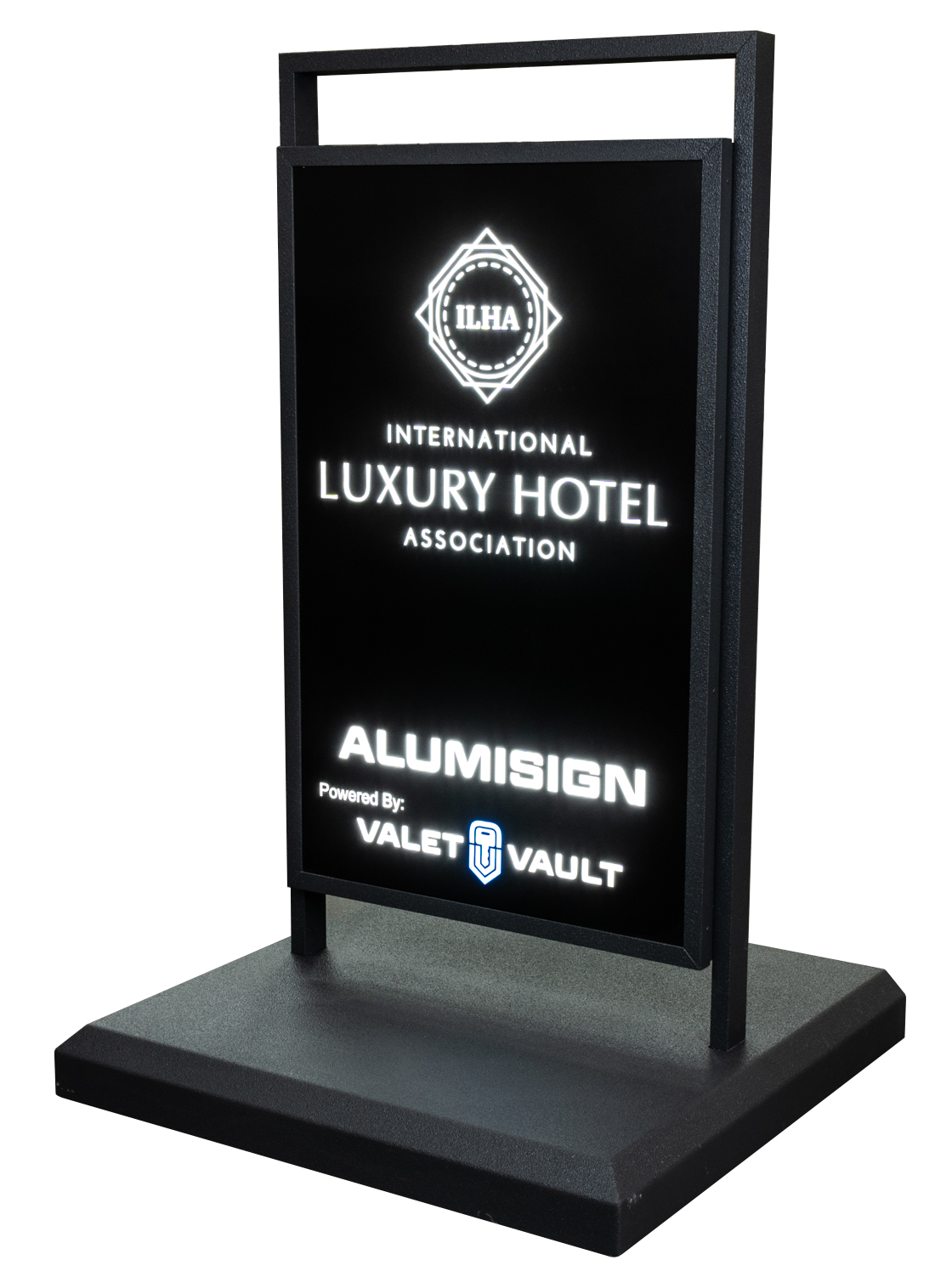 A REVOLUTION IN THE
VALET KEY STORAGE INDUSTRY
Features on the Defender Series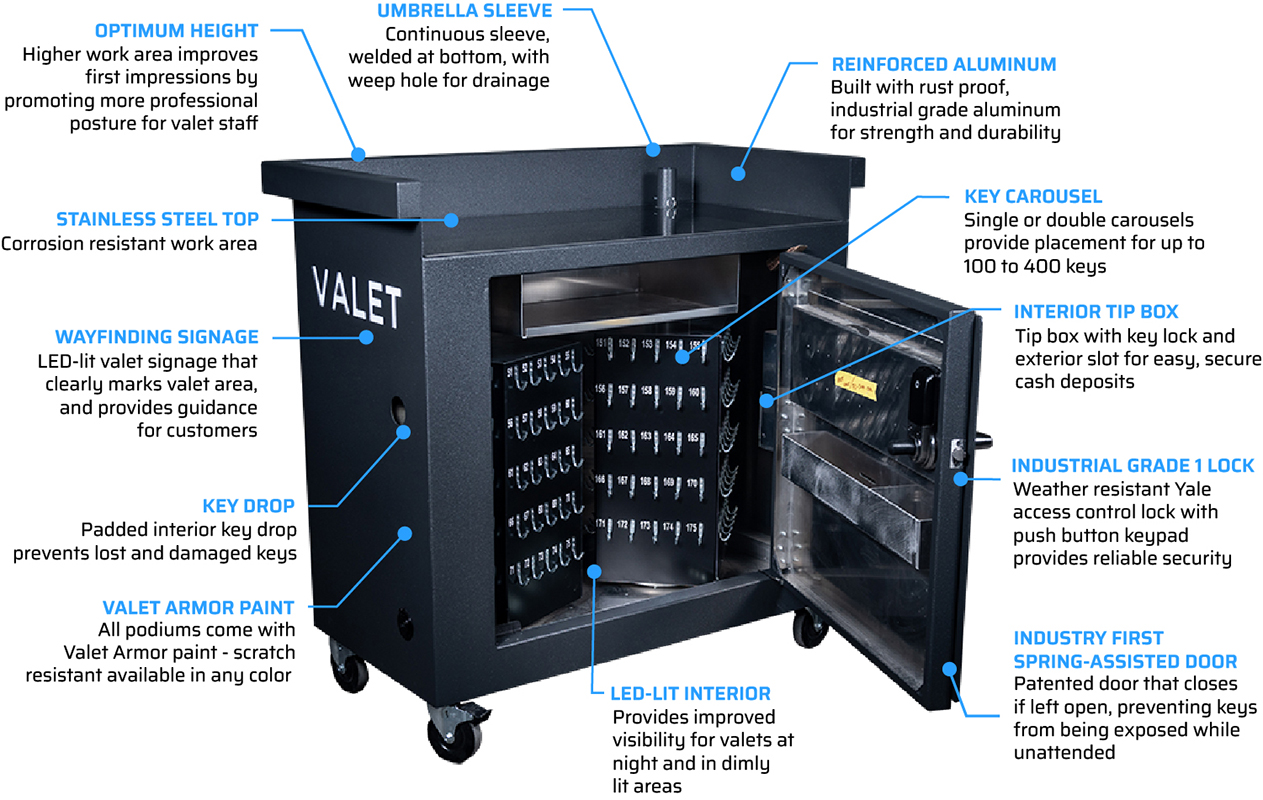 CUSTOMIZE YOUR VALET VAULT
Custom options available on product pages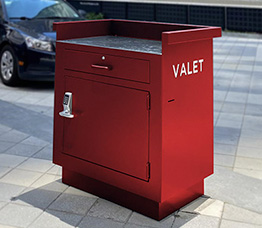 Custom Colors
Customize your Valet Vault with a color that matches your brand or exterior decor. Custom colors use automotive grade textured paint.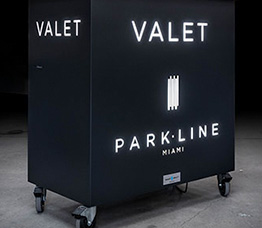 Branding
Brand your Valet Vault by adding an LED-lit or vinyl logo to the front panel. LED available only on Defender series.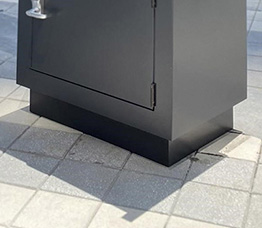 Permanent-Mount Skirt
For permanent installs, replace the standard casters with a rust proof reinforced aluminum skirt that can anchor to the concrete.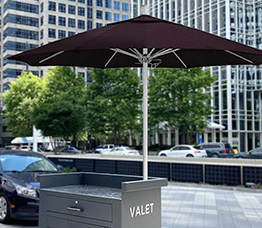 Umbrellas
Commercial grade 9' round umbrellas with solid resin material to prevent rust, fade resistant canopy and built to be resistant to high winds. Options available.
1 Custom options are not available on all Valet Vault models
2 200 and 400 key capacities based on large key hooks option that each hold two keys
3 Door needs to be open the required minimum distance to close properly without assistance